Does Dad know how much you appreciate him?

Maybe we can help.

Does he need a stand for his new TV?

I know it's summertime, but this sure looks inviting. (Turn the air up.)

O.K. Get the entertainment center now and

add the look of fire later.




Entertainment center

Father's Day Vendor SPECIAL

ACT NOW!! $199

Entertainment center with electric fireplace

Father's Day Vendor SPECIAL

ACT NOW!! $399

VILO - SOLID PINE TV STAND/ SERVER

Father's Day Vendor SPECIAL

ACT NOW!! $399
Have a nice day!
FLASH VENDOR SPECIALS ONLY
LAST A COUPLE OF DAYS

**CLICK HERE TO SEE FLASH VENDOR SALES >>>>>>
Have a nice day!
~~~~~~~~~~~~~~
Which one would you choose?
$350 sofas
#1 GREY SOFA
#2 GREY SOFA
#3 DARK BLUE SOFA
#4 BEIGE SOFA  AND #5 GREY SOFA
ANY OF THE ABOVE SOFAS ARE $350
~~~~~~~~~~~~~~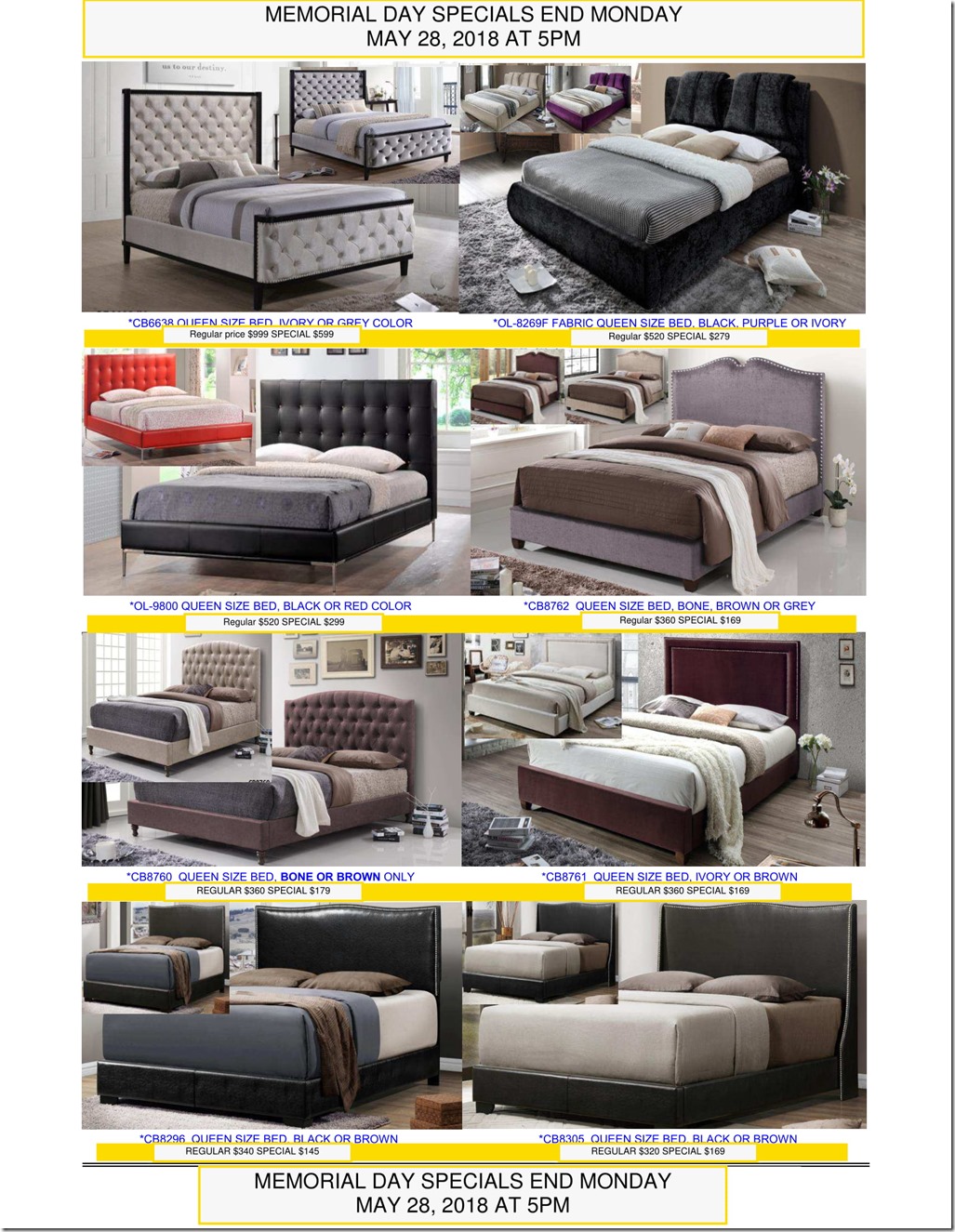 ~~~~~~~~~~~~~~
We just got a new group of rugs and do we love these? YES!
*Regular $150 / ON SALE NOW $89*
HUDSON These have the "Vintage" look
From the left - Midnight Blue, Grey, Dusk, Fossil
~~~~~~~~~~~~
And then the back let's down and it becomes a sofa bed!!!
Regular $360 / ON SPECIAL NOW $269
```````````````
What a STEAL! Build your own sectional!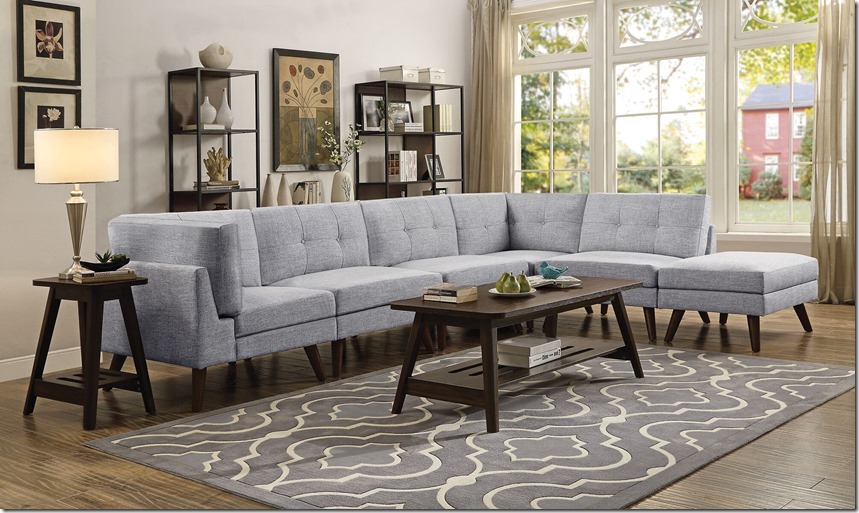 The picture shows a sectional with 2 corners and 3 armless with one ottoman.
REGULAR PRICE FOR 5 PIECES - $1155 / ON SPECIAL NOW $750....OTTOMAN $99
Also, can be purchased individually or with more pieces.
~~~~~~~~~~~~~~~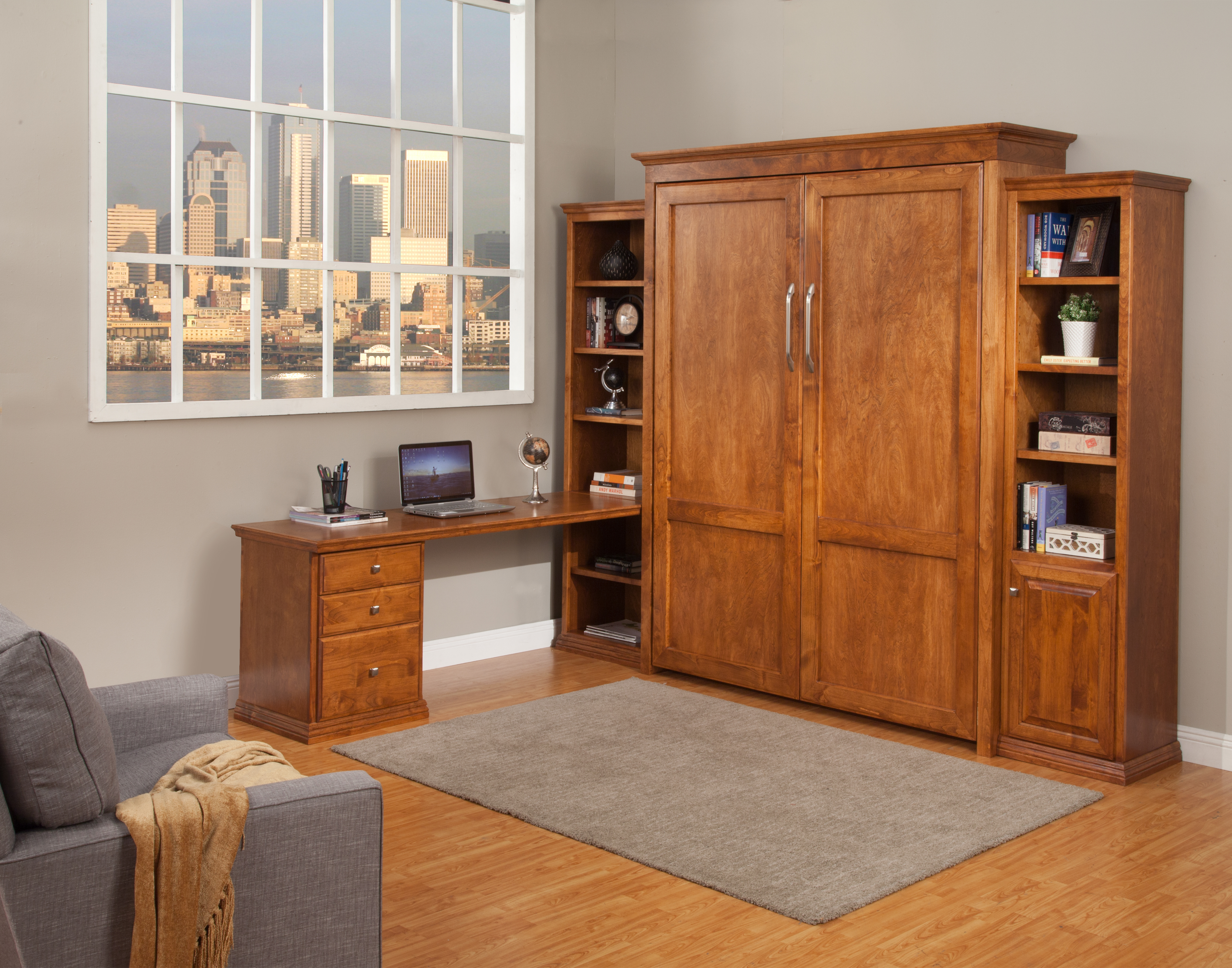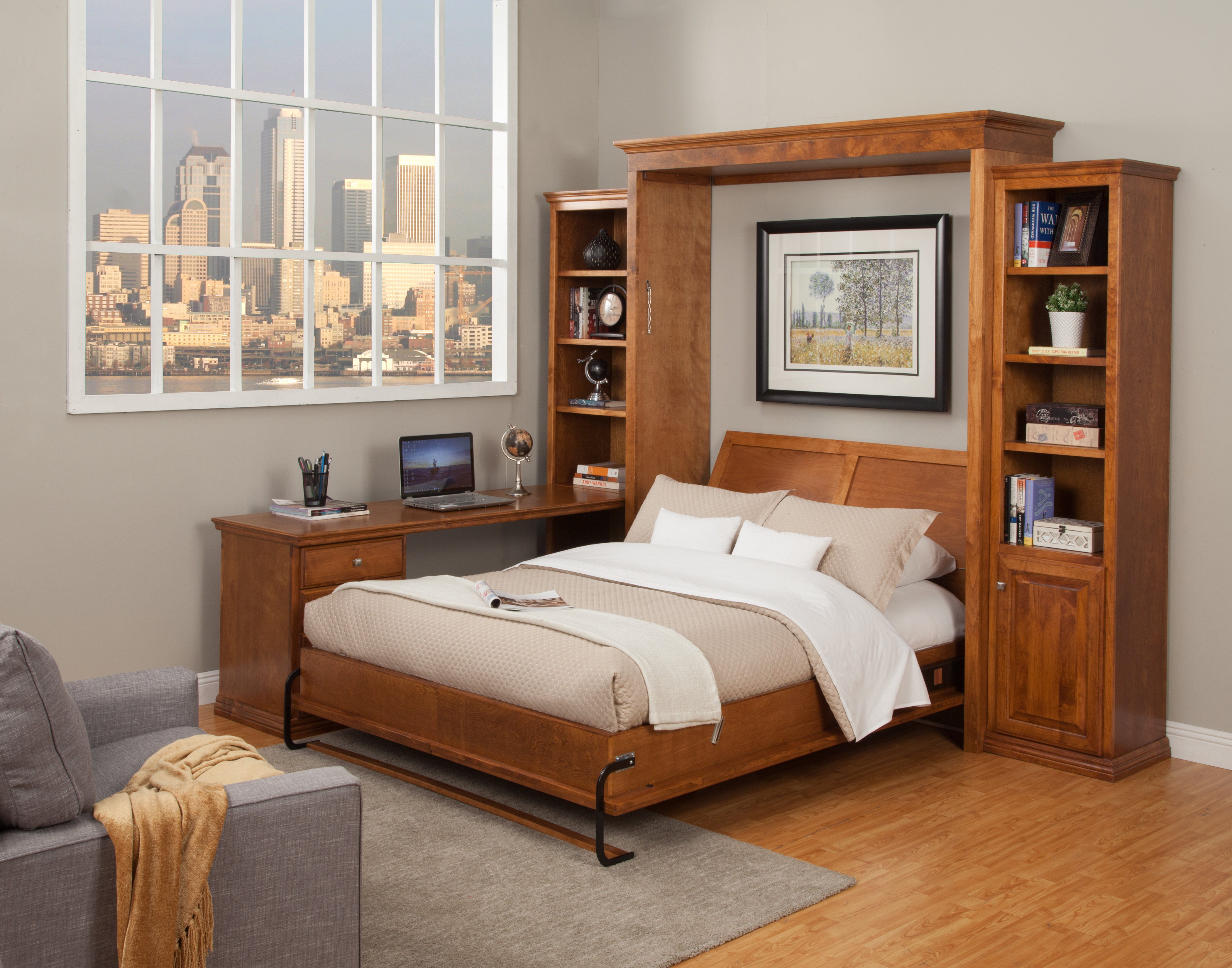 CLICK HERE FOR MORE INFORMATION ON "MURPHY" BEDS
~~~~~~~~~~~~~~~~~~~
TAKE A LOOK AT THESE DINING PIECES!! MIX OR MATCH!
48" Round table with reproduction New Classical French oval back chairs. Fluted legs and linen-like Gray fabric.
The pieces also have an updated wire brushed black finish.
Try a different style chair to go with this round black dining table because we see Joanna Gaines do it all the time.
OR, we love these chairs soo much, let's pick a table of a different shape, size, finish, just like we've seen Joanna do too.
HERE'S THE SAME CHAIRS WITH A STEEL HAMMERED TOP TABLE
So go have some fun!
~~~~~~~~~~~~~~~~~~~
FLEXSTEEL ZOEY POWER RECLINING SOFA WITH POWER ADJUSTABLE HEADREST

Ooooh the comfort! AND all the power!

You may have seen this elsewhere - CLOSE BY - at a much higher price.

CLICK HERE FOR OTHER PIECES AVAILABLE for the ZOEY GROUP - POWER HEADRESTS & RECLINERS

~~~~~~~~~~~

This coffee table is the LAST ONE!!! WHAT A DEAL!!!

Inlaid slat down the sides and on the top. Such a good look to put with ANYTHING!

~~~~~~~~~~~~~~

This console is such great quality

~~~~~~~~~~~~~~

AND don't miss this corner nook

CHECK OUT THEIR WEBSITE -

SUNNY DESIGNS

~~~~~~~~~~~~~

OUR "Oooaah Collection"

ON SALE FOR A LIMITED TIME
THE GIGANTIC SECTIONAL you've been looking for!
(It does come smaller.)
and SAVE, SAVE, SAVE!

We can't believe the GREAT PRICES we are able

to give our customer's on this sectional.

AND, it has feather down blend backs, seats, & toss pillows.

CHOOSE from DURABLE, LONG LASTING,  fabrics. Reverse the way it goes. Make it smaller, or larger. Want a sleeper?

~~~~~~~~~~~~~~~~~

SIERRA SECTIONAL

This is the SOFTEST fabric and durable and easily cleaned.

The seats and toss pillows have feather down blend

so you want to just dive in and roll around until you find the most comfy spot to relax.

Other sizes and MORE DURABLE FABRICS available.

~~~~~~~~~~~~~~~~~

AND MORE "Oooaaah"

And just look at the THEODORE SECTIONAL with the nail head trim across the bottom and on the side of the arms..

This one also comes in many different configurations and

a chaise can be added. MANY, VERY DURABLE FABRICS.

~~~~~~~~~~~~~~~~

SHOP AROUND, WE HAVE THE BEST PRICES so YOU can SAVE a lot of MONEY!!!!!

~~~~~~~~~~~~~~~

WOW! WOW!

*3 COLORS - GREY, BLUE & CREAM*

SOFA/CHAISE (reversible)

on sale NOW $399

queen sleeper available

on sale NOW $599

LOVE SEAT on sale NOW $319

The sofa/chaise and love seat,

look like a small sectional.

 

~~~~~~~~~~~~~~~~~~~~

We also carry conventonal mattresses AND

ALL OUR MATTRESSES ARE VERY WELL PRICED.

~~~~~~~~~

Browsing through our vendor websites,

I got excited about various occasional tables I found.

**SEE MORE - CLICK HERE FOR A LIST OF VENDORS>>>>

Call for details

#1 41418

#2 41418

 

#3 41418

    

2 DIFFERENT end tables and a LIFT TOP COFFEE TABLE

#4 41418

  

end table and LIFT TOP COFFEE TABLE

#5 41418

  

top of coffee table slides over

#6 41418

ANY OF THE ABOVE YOUR STYLE?

Call for details

~~~~~~~~~~~~~

How about this desk?

It's soo cute and ON SALE NOW $129 Re: 015-505H

Also available in BLACK or TEAL

AND, GUESS WHAT? THE BASKET IS INCLUDED!

~~~~~~~~~~~~~~~~~~~

OLIV Rough sawn SOLID NEW ZEALAND PINE DINING TABLE

42" W X 30"H X 60' L - EXTENDS TO 78"

DINING TABLE AND 4 LADDER BACK CHAIRS

ON SALE NOW $639

DINING TABLE AND 6 LADDER BACK CHAIRS

ON SALE NOW $799

BENCH ON SALE NOW $99

OLIV Rough sawn SOLID NEW ZEALAND PINE COUNTER DINING TABLE 54"W X 36"H X 54"L - INCLUDES 15" LEAF

COUNTER TABLE AND 4 COUNTER STOOLS

ON SALE NOW $639

COUNTER TABLE AND 6 COUNTER STOOLS

ON SALE NOW $799

~~~~~~~~~~~~~~~~~~~

64" ENTERTAINMENT / SERVER - OLIV

Solid Wood

Sliding doors, removable wine rack

Father's Day Vendor SPECIAL - ACT NOW!! $399

SAME ENTERTAINMENT CONSOLE / SERVER WITH WINE PIERS AND BRIDGE

ON SALE NOW !1125

The side piers can be purchased separately.

Use one alone, two or three side by side.

~~~~~~~~~~~~~~~~~~~~

MORE COLORS AND ANOTHER STYLE!

~~~~~~~~~~~~~~~~~~~~

Milos Antique Grey 70" 6 door TV stand or console

REG $540 /ON SALE NOW $379

ATHENA ANTIQUE WHITE 70" 6 door TV stand or console

REG $540 /ON SALE NOW $379

MIKONOS GRECIAN BLUE 70" 6 door TV stand or console

REG $540 /ON SALE NOW $379

SANTORINI 70" 6 door TV stand or console

REG $540 /ON SALE NOW $379

~~~~~~~~~~~~~~~

~~~ THIS WILL TAKE CARE OF THAT WALL ~~~

58"W x 17"D x 76"H

A bookcase that can be used in soo many ways.

~~~~~~~~~~~~~~~~

ON SALE NOW !!! $99 - 35W X 50H X 13.50D

ON SALE NOW $135

ON SALE NOW!! $169

ON SALE NOW !! $129

~~~~~~~~~~~~~~~~

CAN YOU BELIEVE 35% OFF? Our vendors are really going out for your business with these great prices.

Beautiful looks with a Wonderful price

Double pedestal table 42 x 86 x 30

#117301 CSTR - TABLE AND 4 SIDE CHAIRS with legs - Regular $985 / ON SALE NOW $639

TABLE WITH 4 LEG CHAIRS AND 2 SKIRTED CHAIRS Regular $1220 / ON SALE NOW $795

~~~~~~~~~~~~~~~~

Double pedestal table 42 x 86 x 30

#114701 CSTR - TABLE AND 4 SIDE CHAIRS with legs - Regular $985 / ON SALE NOW $639

TABLE WITH 4 SIDE CHAIRS AND 2 ARM CHAIRS Regular $1220 / ON SALE NOW $795

~~~~~~~~~~~~~~~~

Oh my! Do you love this as much as I do?

JUST IN TIME FOR YOUR FAMILY DINNERS



Crafted of reclaimed pine, its ultra clean-lined, chunky profile showcases long butcher-block planking rich with tonal variation, nicks, notches, nail holes and a whole lot of raw beauty.

Seats eight comfortably with ample leg room.

ON SALE FOR YOU NOW!!! 5 PC $865

7 PC $955 - server $455

Rectangular Dining Room Table is 42"W x 76"D x 30"H

Made with reclaimed pine wood

Naturally distressed finish

~~~~~~~~~~~~~~~~~

Indulge the senses with the Amilo dining room extension table in a light and natural honey-tone hue.

With its thick slab tabletop, blocky legs and supportive trestle base.

Saw-marked table edges with exposed bolt head accents add an industrial punch.

Lighter natural honey tone with significant distressing and aged detailing.

5 piece set TABLE AND 4 CHAIRS

ON SALE NOW FOR YOU !! $799

7 piece set TABLE AND 6 CHAIRS


ON SALE NOW FOR YOU !! $959


SERVER ON SALE NOW !! $595 / BENCH ON SALE NOW $95

~~~~~~~~~~~~~~~~~~

Rivelle counter height dining table.

Plank-effect table top and distressed nutmeg finish,

Rivelle is beaming with charm.




Planked effect on table top. Table extends to fit 8 with two end leaves.

Matching server offers plenty of storage options.

Distressed nutmeg brown color. TABLE - 36"W x 86"D x 36"H / NO LEAFS 62" LONG / WITH ONE LEAF 74" / WITH TWO LEAFS 86"

TABLE & 4 CHAIRS ON SALE NOW $835

TABLE & 6 CHAIRS


ON SALE NOW $999


BENCH ON SALE NOW $129
SERVER ON SALE NOW $599

~~~~~~~~~~~~~~~~~~~~

Tables and some stool accents made with select pine veneers and solids

in vintage wire brushed gray brown color.

Stool frames made from tubular, stamped sheet and solid bar metal with a gun metal finish.

245D-224 and -230 stools have metal frames, wood planked seat with adjustable height swivel and metal footrest.

245D-024, and -030 stools are made from stamped sheet metal in a retro design with tubular X and stretcher bracing and a convenient handhold cut-out in the seat. 245D-024, and -030 have nesting design for compact storage.

Counter height table 245D-13 table 30"Wx60.13"Dx36" H/Apron to floor 31.25"

Bar height table 245D-12 is 30" W x 60.13" D x 42" H / Apron to floor 37.25"

Counter height table and 4 -224 or -230 SWIVEL stools

ON SALE NOW FOR YOU !! $575

TABLE AND 4 -024 or -030 stools

ON SALE NOW FOR YOU !! $459

~~~~~~~~~~~~~~~~

**CLICK HERE TO SEE MORE DINING >>>>>> **SEE MORE - CLICK HERE FOR A LIST OF VENDORS >>>>

VISIT US AND LET US HELP YOU FIND WHAT YOU WANT

CODE #945005 Two piece sectional Reg $1010 -

ON SALE NOW $699-2 pieces

CODE #314005 Two piece sectional
Reg $770 - ON SALE NOW! $469 2 PIECES
STORAGE Ottoman Reg  $120 - ON SALE NOW! $89