~~~~~~~~~~~~~~
**CLICK HERE TO PURCHASE AND SEND eGIFT CARDS >>>
*MATTRESS SALE - UP TO 50% OFF*
We carry mattresses from local suppliers AND
ALL OUR MATTRESSES ARE GREAT QUALITY.
THE PRICE YOU SEE ON THEIR WEBSITE IS MUCH HIGHER THAN OUR PRICE!!
~~~~~~~~~~~~~~
Look at these FANTASTIC ACCENT PIECES
You may have to get at least one for yourself.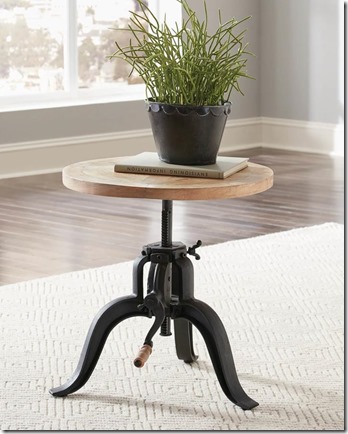 #725507 20" ROUND ADJUSTABLE END TABLE
REG $280 /
LIMITED ON SALE NOW $139
- This price just changed! Did you see it?
~~~~~~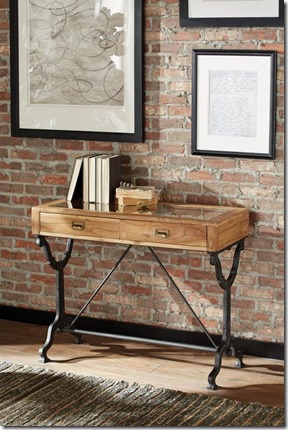 509059 console  40W X 18D X 32.50H REG $580 /
LIMITED ON SALE NOW $299
~~~~~~~~~~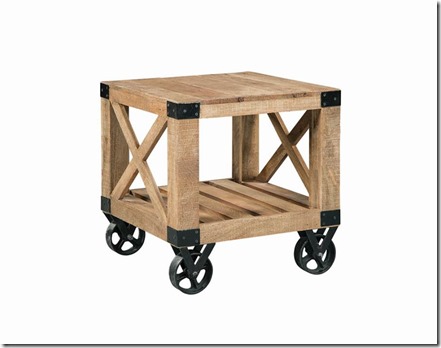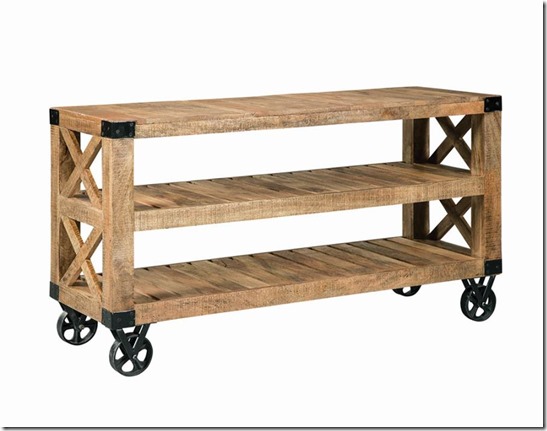 #745507 END TABLE ON WHEELS REG $245 /
LIMITED ON SALE NOW $149
#945507 SOFA/CONSOLE TABEL REG $510 /
LIMITED ON SALE NOW $269
~~~~~~~~~~~~~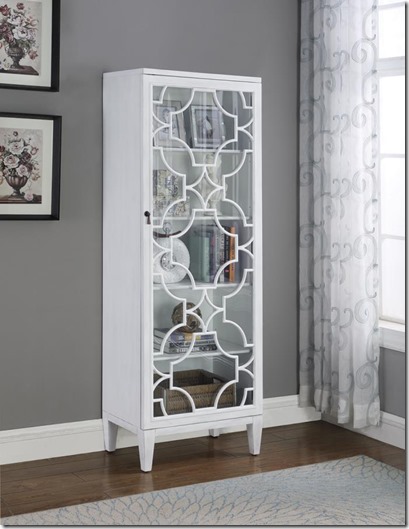 #238059 White storage cabinet 26W x 16D x 72H
REG $495 /
LIMITED QUANTITY ON SALE NOW $299
~~~~~~~~~~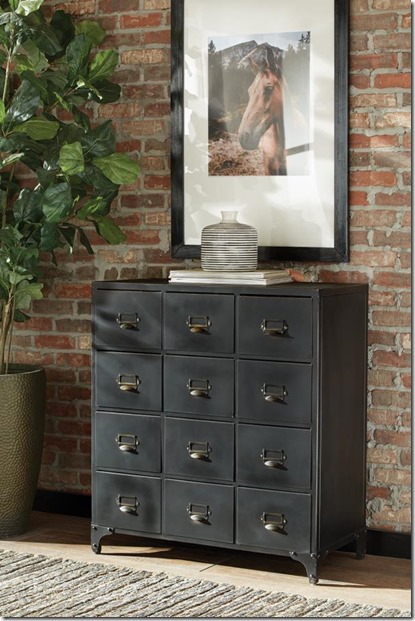 #558059 BLACK 12 drawer METAL cabinet 33.50W X 16D X 37.25 H
REG $495 /
LIMITED QUANTITY ON SALE NOW $329
~~~~~~~~~
~~~~~~
THESE ARE ALL LIMITED DEALS!! SO HURRAY!!
GIVE US A CALL TO MAKE SURE THEY'RE STILL AVAILABLE
AND FOR THE PRICES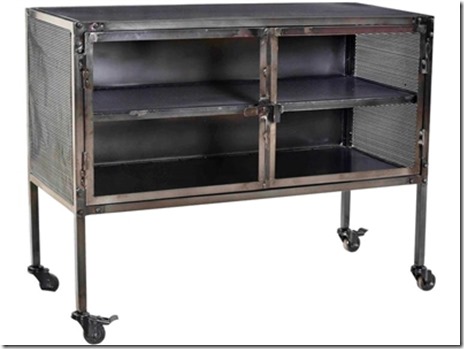 #330159

REG $380 / ON SALE NOW $229
INDUSTRIAL BLACK METAL FINISH,
TV STAND, BAR CABINET, BUFFET ON CASTERS WITH GLASS DOORS
36w x 15d x 28h
~~~~~~~~~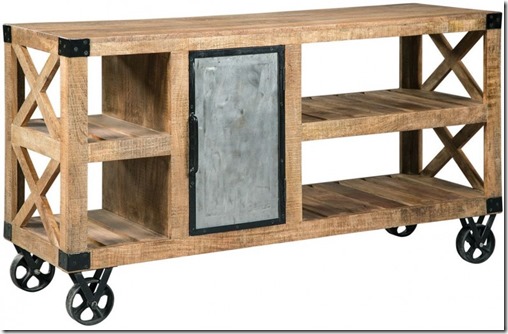 #317059
NATURAL MANGO ACCENT CABINET WITH ONE DOOR AND SHELVES
INDUSTRIAL CASTERS FOR MOBILITY
56w x 18d x 31h
~~~~~~~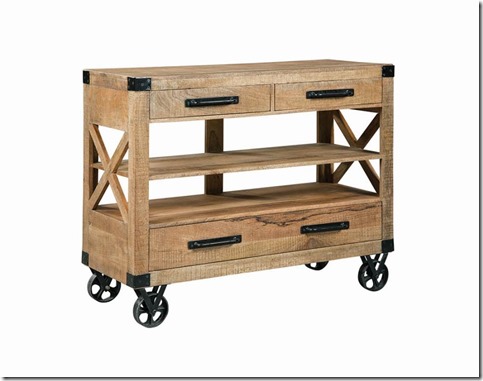 #117059
ACCENT CABINET WITH
3 DRAWERS, ONE SHELF AND INDUSTRIAL CASTERS
44w x 18l x 36h
~~~~~~~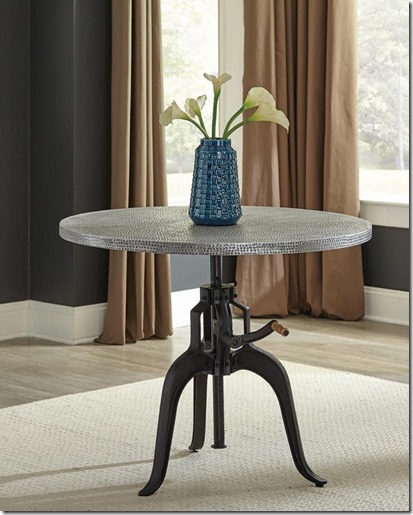 #045701
38" ZINC TOP ADJUSTABLE CRANK TABLE
ADJUSTS TO DINING HEIGHT OR COUNTER HEIGHT
~~~~~~~~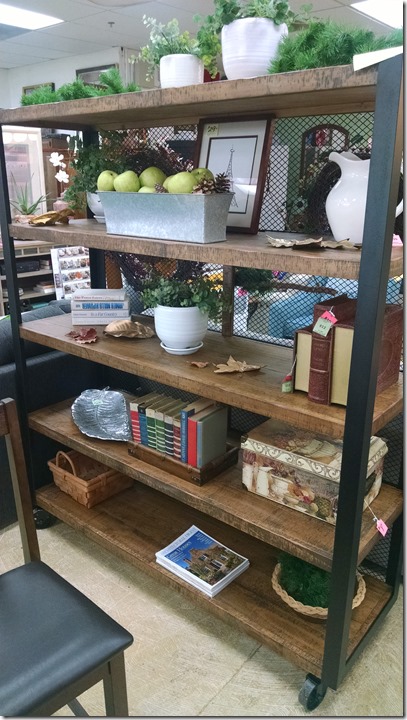 HEAVY DUTY ROLLING SHELF WITH INDUSTRIAL CASTERS
60w x 71h x 19d
~~~~~~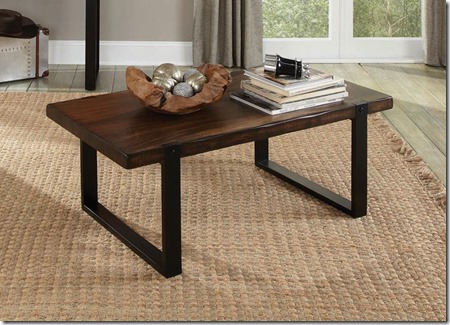 #824307 "live edge" coffee table
The top is sooooo beautiful! Come in and see it!
50w x 26d x 18h
~~~~~~~~~
SAVE, SAVE, SAVE
THESE PRICES END SOON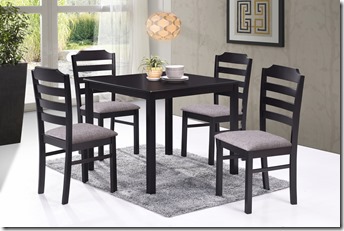 #1 table 36" X 60" or 36" x 36" Espresso finish & 4 chairs
REGULAR $259 /
ON SALE NOW $199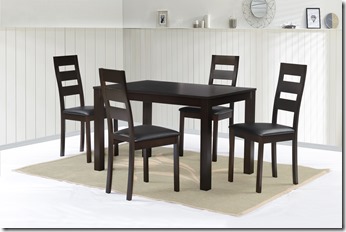 #2 Table 30" x 48" Walnut finish and 4 chairs
REGULAR $259 /
ON SALE NOW $199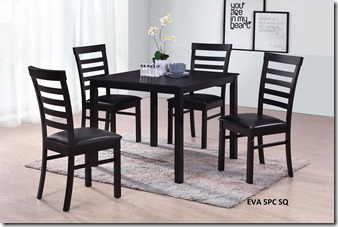 #3 Table 36" x 36" & 4 chairs Walnut finish
REGULAR $259 /
ON SALE NOW $199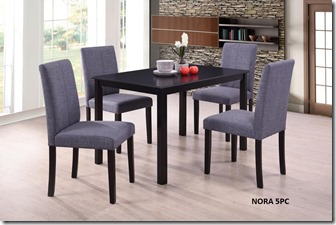 #4  Table 32 x 48" Espresso with Grey fabric & 4 chairs
REGULAR $295 /
ON SALE NOW $199
Table 36" x 60" with 6 chairs
REGULAR $419 /
ON SALE NOW $289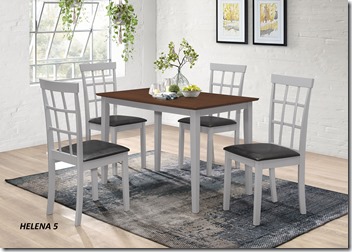 #5 Table 28" X 44" White/Oak with 4 chairs White with Grey fabric
REGULAR $239 /
ON SALE NOW $199
Table 36" x 60" with 6 chairs

REGULAR $419 /

ON SALE NOW $ 289

Click here for some more dining specials but we have even more.

~~~~~~~~~~~~~~

One or, maybe, two of these chairs would certainly finish off a room.
great Price / Don't wait too long.

Left to Right - A, B, C

Left to Right - D, F

ALL of the above chairs SPECIALLY PRICED!

ONLY WHILE SUPPLIES LAST!

Call for special pricing (can't publish on website.)

Which one do you want?

~~~~~~~~~~~~~~~~

OVERSTOCK SALE

USE CODE: HME6571

Right now our vendor is

OVERSTOCKED

on these pieces

When the

OVERSTOCKED

inventory is gone, you will still

be able to purchase additional pieces,

but not at these prices

.

Need a CHEST OF DRAWERS, or, just a BED?

Maybe you need a great DRESSER and/or MIRROR,

or a NIGHT STAND or two.

Take a look at this GREAT CONSTRUCTION - 

Ball bearing glides, cedar lined bottom drawers,

solid pine and acacia veneers.

Queen bed , Dresser, Mirror, Night Stand

4 pc Q set Regular $899 /

ON SALE NOW $689

ON SALE NOW $195!! What deal!

CAL KING or EASTERN KING BED Regular $345 /

ON SALE NOW $285!! Can you believe?

NOW, take a look at the individual pieces:

 

 

6 DRAWER DRESSER Regular $420 /

ON SALE NOW $310 !! Great storage!

Ball bearing drawer glides, solid pine and acacia veneers

5 DRAWER CHEST Regular $319 /

ON SALE NOW $269!! ALWAYS NEED EXTRA DRAWERS!

TWO DRAWER NIGHT STAND Regular $165 /

ON SALE NOW $105 each!! MORE STORAGE!

~~~~~~~~~~~~~~~~




GREAT SPECIALS, here you go!!!

Here are some of the greatest prices we've seen for upholstered beds

quantities limited so hurry!

AND, you only need a mattress - which saves you a lot of money.

Left to Right #1 #7078CM Neutral linen like fabric

#2 #70078CM BLACK linen like fabric

TWIN Size - ON SALE $125 / FULL Size - ON SALE $145 /

QUEEN Size - ON SALE $155 / Cal King or Eastern King ON SALE $175

Left to Right #3 #7078CM Grey linen like fabric

#4 #7078cm World Print fabric

TWIN Size - ON SALE $125 / FULL Size - ON SALE $145

QUEEN Size - ON SALE $155 / Cal King or Eastern King ON SALE $175

#5 #8007CM Grey fabric

#6 #8007CM White Leatherette (Also has matching kid's case goods available.)

TWIN Size - ON SALE $125 / FULL Size - ON SALE $145

QUEEN Size - ON SALE $155 / Cal King or Eastern King ON SALE $175

AND, you only need a mattress - which saves you a lot of money.

#7 #8007CM Grey Leatherett

#8 #8007CM Expresso Leatherette

TWIN Size - ON SALE $125 / FULL Size - ON SALE $145

QUEEN Size - ON SALE $155 / Cal King or Eastern King ON SALE $175

#9 #0027LB Ivory fabric, ALSO AVAILABLE IN GREY FABRIC

TWIN Size - ON SALE $159 / FULL Size - ON SALE $169

QUEEN Size - ON SALE $175 / Cal King or Eastern King ON SALE $210

REMEMBER for these beds, you only need a mattress.

Which saves you a lot of money.

COME ON IN AND WE'LL SHOW YOU EVEN MORE!

~~~~~~~~

GREAT ACCENT for ANY ROOM!!

up to 40% OFF

Grab them,NOW, while you can, at these great prices!

Limited Quantities!!

 

#873309cst Grey

up to 40% OFF PRICE IS $137.50

 

#073309cst Blue

up to 40% OFF PRICE IS $165

 

029309cst 2 pieces Grey

up to 40% OFF PRICE IS $185 FOR *2* PIECES

#640409cst Grey

up to 40% OFF PRICE IS $235

AND, WE CAN SHOW YOU MORE WHEN YOU COME IN.
~~~~~~~~~~

MORE UP TO 40% OFF

Limited quantities

#377108 BOOKCASE

24W x 20D x 72H

UP TO 40% OFF $299

 

157108 2 PC desk and mobile file SET

16W x 20.50D x 21.50H

UP TO 40% OFF $289 - 2 PC

 

#071208 POWER ADJUSTABLE HEIGHT DESK

60L x 30W

MORE THAN 40% OFF $499 DESK

#177108 ADJUSTABLE DESK

65L x 34W

MORE THAN 40% OFF $333 DESK

ITEM #132121

THIS TABLE IS OVER 122" LONG WHEN YOU ADD THE 2 - 24" EXTENSIONS ON EACH END

WOW! What a large table.
Wouldn't you love to have your family gathered around here? Click here for more dining specials

~~~~~~~~~~~~~~~~

GREY or OATMEAL

Very comfortable

SOFA Reg $585

ON SALE NOW $350!!

LOVE SEAT Reg $530

ON SALE NOW $280!!

CHAIR Reg $355

ON SALE NOW $180!!

More specials in the store, please come by and check them out.

GO HERE **WE HAVE MORE SPECIALS!, COME SEE US

Amazing prices! Bet you know where you need,

or could use one or two or these pieces.

Seems like we could always use

a bookcase or a desk, somewhere! And

that small desk for $79 is basically a table, so....

desk, table - inside or temporary outside, or craft table?

   

ABOVE

BOOKSHELF Reg $210/

ON SALE NOW $139

Left desk Reg $219/

ON SALE NOW $139

Middle desk Reg $250/

ON SALE NOW $165 !!!

Right desk Reg $115/

ON SALE NOW $79 !!!

  

ABOVE

Left bookshelf Reg $195/

ON SALE NOW $135

Middle bookshelf Reg $240/

ON SALE NOW $165

Right "pull-out" desk Reg $230/

ON SALE NOW $155

 

ABOVE

Left bookcase Reg $195/

ON SALE NOW $135

Right bookcase Reg $210/

ON SALE NOW $145

~~~~~~~~~

This is a DISAPPEARING ACT!

#112019A     6 PIECE DINING SET

~~~~~~~~~

Take a look at this beauty!

#4765 HE

CALL US for SPECIAL PRICIING ON THIS BEAUTIFUL DINING ROOM SET!!!

DON'T MISS THIS!!

~~~~~~~~~

Don't WATCH THIS PRICE TOO LONG - it will DISAPPEAR SOON!

TABLE, 4 SIDE AND BENCH

$789

#112019B    

6 PIECE COUNTER HEIGHT SET